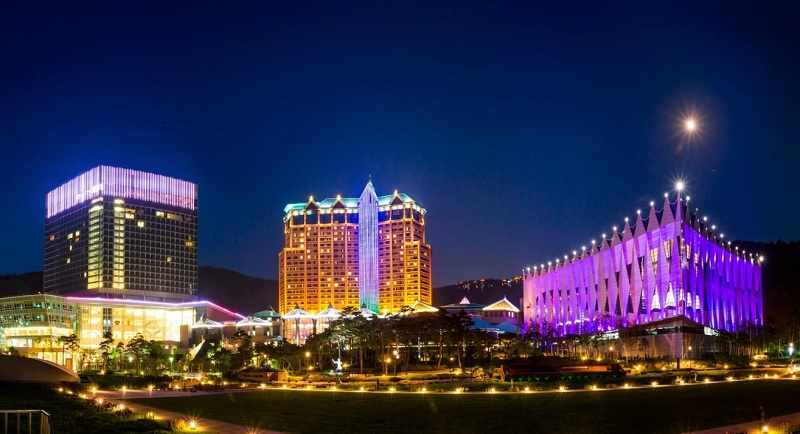 Kangwonland Casino is at the base of High1 Ski and Golf Resort. It is the country's largest casino and generates roughly half of all gambling revenue annually. At the moment, Kangwonland Casino is the only Korean casino that welcomes a large number of visitors from other countries as well as locals.

The casino itself has 200 gaming tables, 1,360 slot and video gambling machines, and a gross floor area of 27,291 square meters. The Summitas Club is a unique and exclusive location open seven days a week from 10 am to 6 am for casino VIPs only.

- Types of table games: Big Wheels, Blackjack, Baccarat, and Roulette—five varieties
- Types of slot machines:480 different slot machines - 99 different kinds
- Age restriction from the age of 19 and up (identity verification is required)
- It is strictly forbidden to take pictures in the casino or to enter after drinking alcohol.