ALPENSIA OCEAN 700 WATER PARK
Alpensia Ocean 700 suits as the perfect family water park, located on the refreshing highland of Daegwallyeong at an altitude of 700 meters. The water park aims to provide convenient and relaxing facilities in an indoor area where visitors can have fun at any time of the year. Ocean 700 is able to accommodate more than 3,200 people with 15,000m² of indoor and 3,000m² of outdoor areas.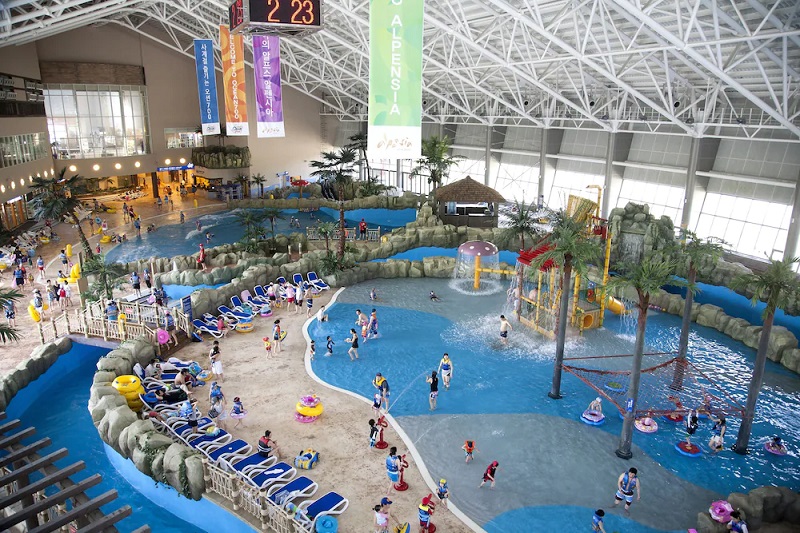 So what can you do at Ocean 700? Here's a list of all the fun and/or relaxing things you can experience!
Everything from kids pools, wave pools, sauna, water slides and so on.
Lazy Pool
You can enjoy a peaceful trip by leaving your tired body and mind relaxing on a tube.

Wave Pool
The artificial waves using the "Typhoon River System" allow you to feel the sea swaying from the top of Daegwallyeong.

Aqua Play Pool
Tropical fun for the whole family.

Bathe Pool
A relaxing pool with different nozzles and water pressure settings to relax and massage your body ro relive fatigue and stress.

Kids' Pool
A fun and happy time, including an umbrella fountain for infants and a slide on 3 Lane.

At the water park there are three different slides to enjoy.

Swimming Pool
Let's have fun in an open space.


Kids Pool
It is a shallow-water outdoor pool for infants and toddlers.

If you wanna lay down to relax, there are many differnet sun beds to choose from to rent.
Cabana
Only available during hte summer season, made from tropical palm trees, the Ocean 700 Cabana is located around an outdoor swimming pool.

Family Bed
Located in an indoor space, the Family Bed Zone helps the whole family relax.


Circle Bed
Located in an indoor space, the circular bed zone helps the whole family relax.


Sun Bed
Located in an indoor/outdoor (Summer season only) space, the Sunbed Zone helps you relax.

Sauna
It's a sauna that you can use all four seasons, especially in an outdoor open-air bath with a view of the ski jump.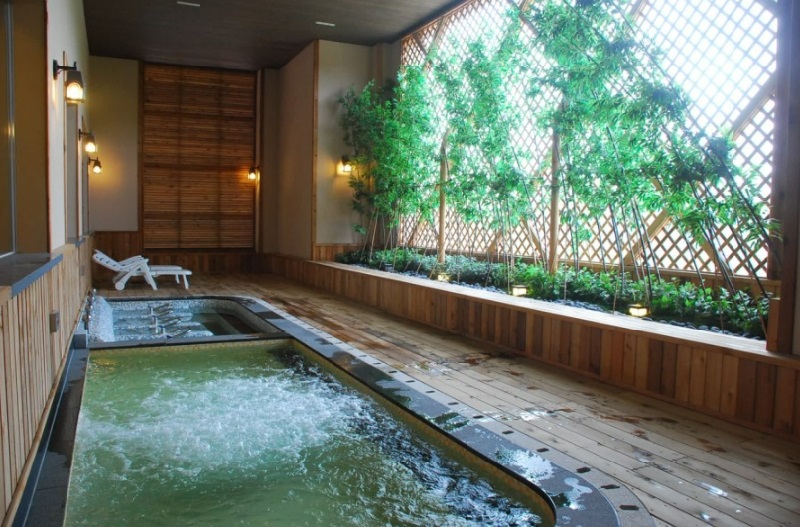 How to use the facility