2023-24 Winter hiking and trekking in Korea
First of all, what is the difference between hiking and trekking?
Hiking involves a long energetic walk in a natural environment on hiking trails or footpaths for a day or overnight.
Trekking involves a long vigorous hike in wild natural environment, often for multiple days. It can be done off hiking trails

Even though the weather is cold, as long as you wear proper and warm winter clothes, the cold is nothing that should stop you from experience the beautiful nature of Korea. The weather is generally dry during winter, which is excellent for hiking and trekking.
Inje Birch Forest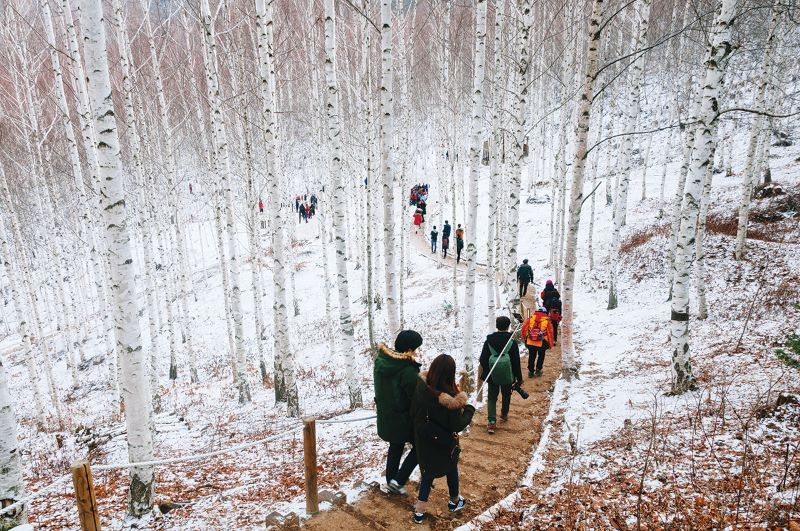 Inje Birch Forest, a marvelous nature sanctuary with over 700,000 birch trees that's been planted across a 138 hectares landscape. There are several beautiful hiking courses where visitors can immerse themselves in the calming forest.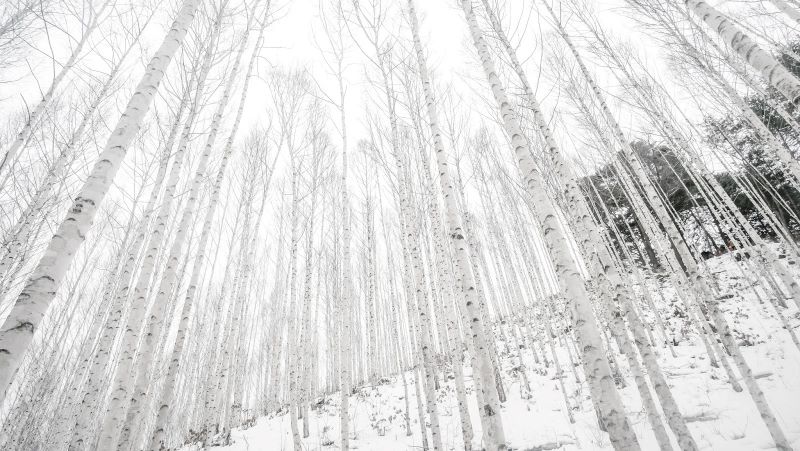 Address
760, Jajangnamusup-gil, Inje-gun, Gangwon-do

Opening time
Closed Mondays & Tuesdays (open during public holidays)
Summer 09:00-15:00 / Winter 09:00-14:00
Admissions fee
Free
---
Seoraksan Mountains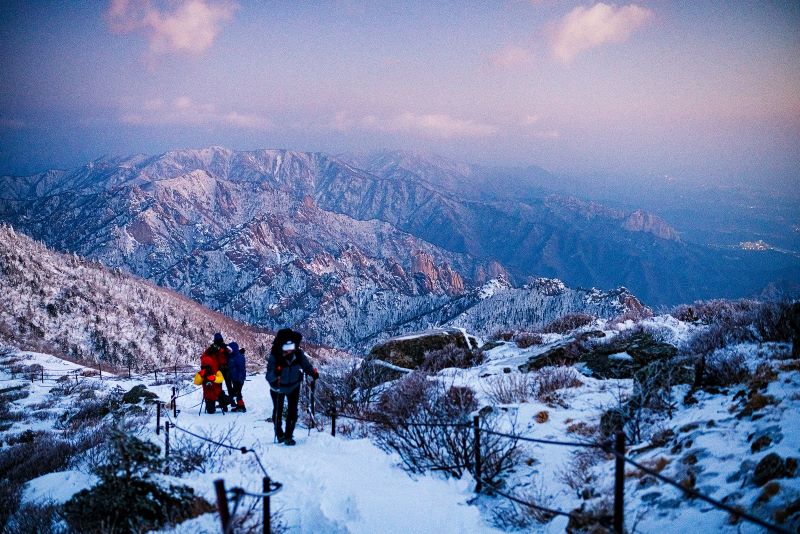 Seoraksan National Park is something that's not to be missed. Its beautiful nature is absolutely breathtaking.
Take a hike in the mountain park and relieve all your stress.
Biryong waterfall Trail
Discover this 4.7-km out-and-back trail in the beautiful Seoraksan mountains. It's considered a moderately challenging route, it takes an average of 1 hour 19 min to complete. This is a very popular area for birding, hiking, and walking, so you'll likely encounter other people while exploring. The trail is open year-round and is beautiful to visit anytime.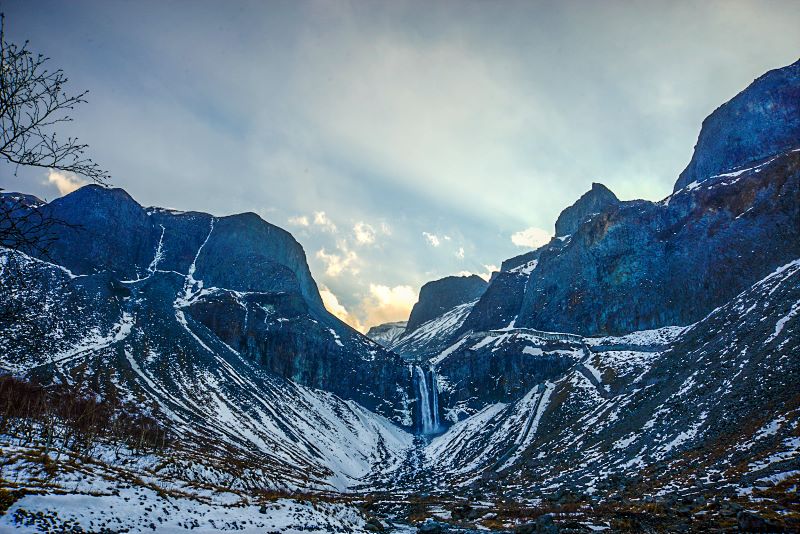 Address
(Seroaksan small park entrance and parking area)
1055, Seoraksan-ro, Sokcho-si, Gangwon-do

Admission fee
Adult: 3,500 won
Teen (age 14-19): 1,000 won
Child (age 8-13): 500 won

Opening time
All year-round
---
Buraksan hiking preserve Trail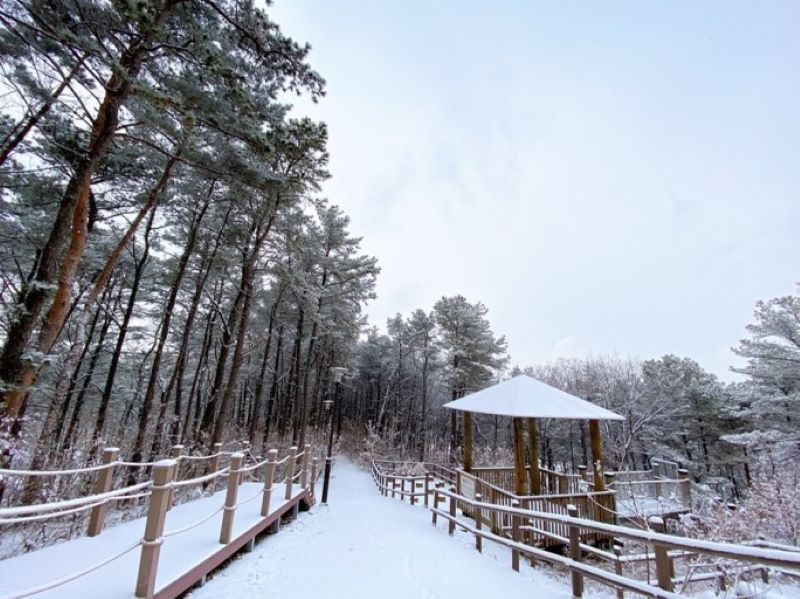 This trail is well managed and easily accessible for people of all ages. There are many viewpoints provided along the way to keep this hike interesting. In addition, this trail is unique because workout equipment has been installed along the length of the trail to provide an excellent supplemental workout or entertainment for the kids. There are a number of very interesting culturally unique towers and viewpoints along the way which provides great photo moments. There are multiple routes available but the main trail runs to a point and back again over a distance of approximately eight miles.

Address
264, Jisan-ro 140beon-gil, Pyeongtaek-si, Gyeonggi-do

Admission fee
Hiking is Free
Activity prices may vary


Opening time
All year-round
---
Taebaeksan Mountain
Taebaeksan Mountain is located 30 minutes from High1 Resort and consists of Janggunbong Peak to the north (1,567 m), Munsubong Peak to the east (1,517 m), and Busoebong Peak (1,546 m) between Yeongbong Peak and Munsubong Peak, centered on Yeongbong Peak with Cheonjedan Altar.


Yuilsa Temple Course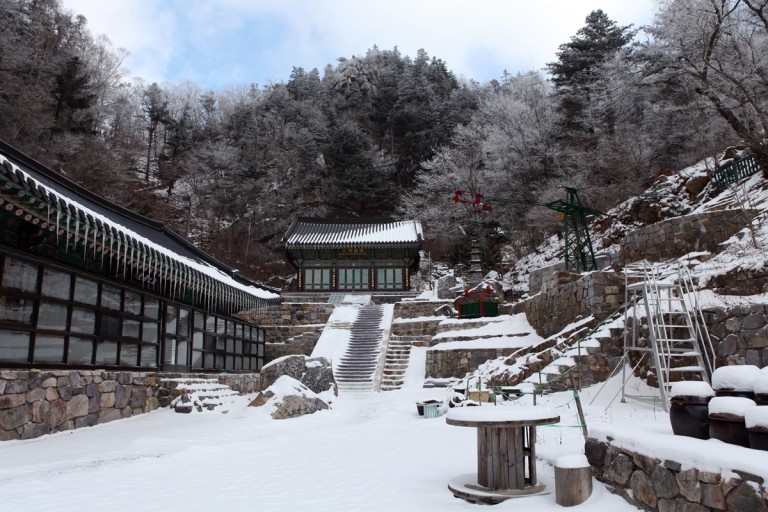 The course from Yuilsa Temple to Dangol is a trail climbing along the ride of the Baekdudaegan Mountain Range that passes
Janggunbong Peak. During the couse, you can encounter Jumok habitat and Janggookbong Peak until you reach
Cheonjaedan alter, the end of the course.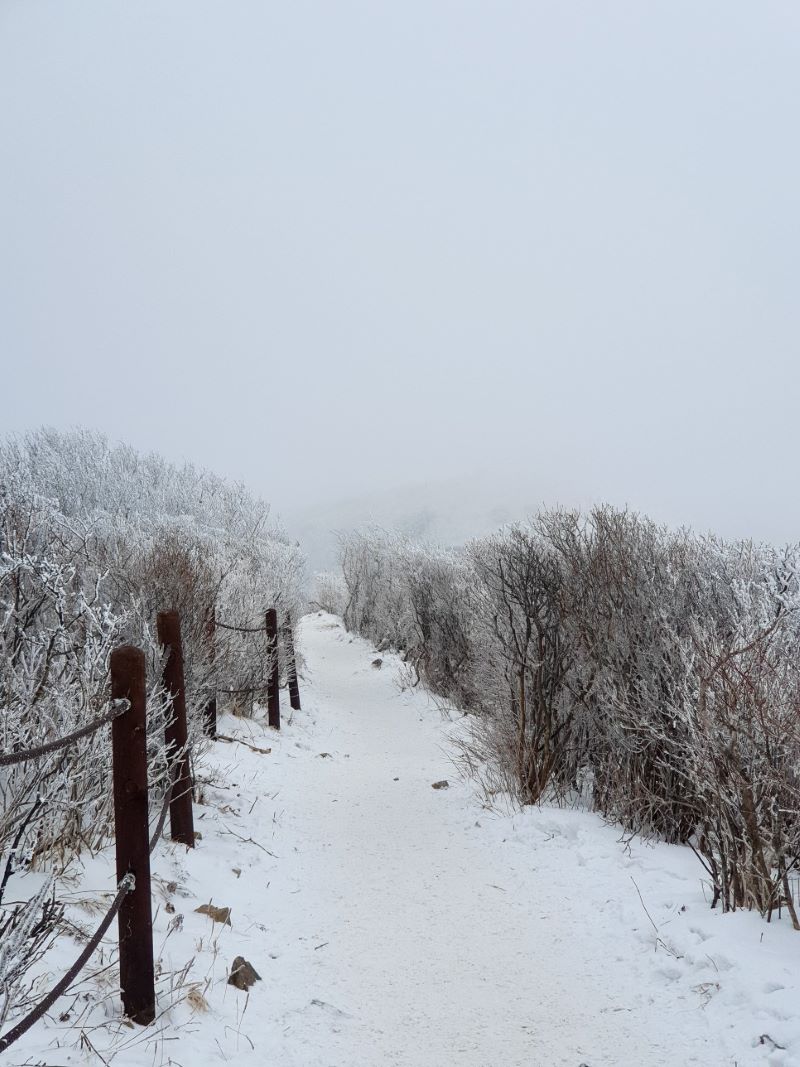 Men and women of all ages are easy to climb the course as it has not so many rocks and gentle slopes. You can see the great view of Mt. Taebaeksan and the Baekdudaegan Mountain Range at a glance climbing the course.

Yuilsa Temple: 2 hours (Yuilsa Temple Entrance → Yuilsa Temple → Janggunbong Peak → Cheonjedan Altar) 4 km
Baekdansa Temple: 2 hours (Baekdansa Temple Entrance → Banjae → Manggyeongsa Temple → Cheonjedan Altar) 4 km
Danggol: 2 hours and 30 minutes (Danggol Plaza → Banjae → Manggyeongsa Temple → Cheonjedan Altar) 4.4 km
Munsubong Peak: 3 hours (Danggol Plaza → Jedanggol → Munsubong Peak → Cheonjedan) 7 km
Geumcheon: 4 hours (Geumcheon → Munsubong Peak → Busoebong Peak → Cheonjedan Altar) 7.8 km

Address
Taebaksan National Park located 30 min from High1 Resort
59 Beonyeong-ro, Taebaek-si, Gangwon-do

Admission fee
Free
Opening time
All year-round
---
Balwangsan Mountains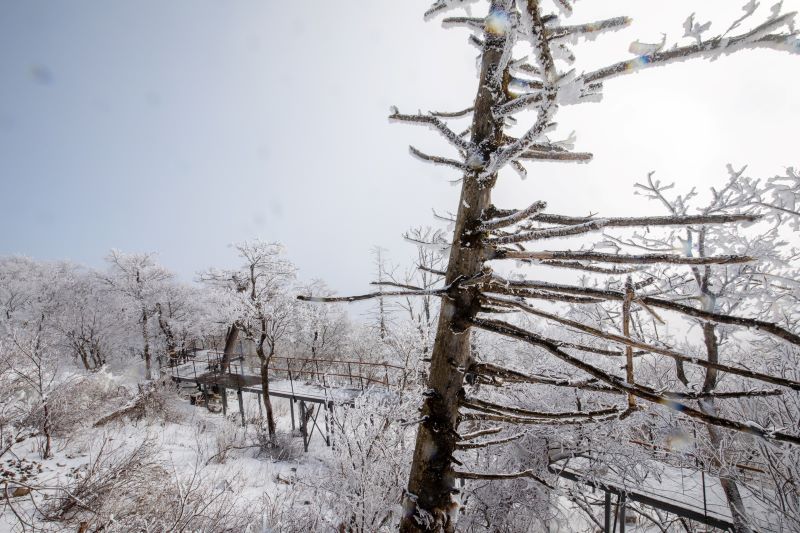 Balwangsan Mountains is situated at 1,458m above sea level and is the 13th highest mountain in Korea.
The view of the mountains cascading like the sea, the blue sky, and the mountain breeze that stays cool at high summer,
Balwangsan Mountain has a way of filling its visitors with a uniquely refreshing energy.
The forest is deep as it contains many tress. There are eight trekking courses that continue from the resort to the summit including the Wisdom Forest A leisurely walk through the peaceful forest allows one to feel the act of healing with one's body.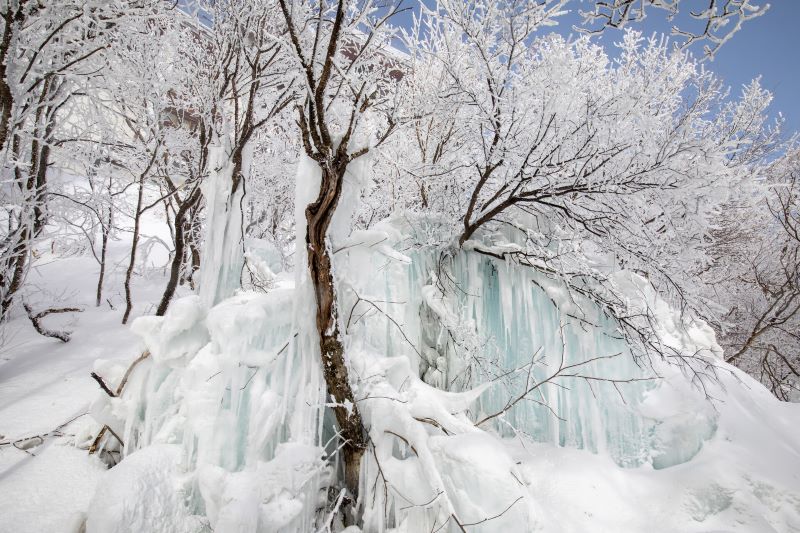 Address
Directly connected to Yongpyong Resort
715, Olympic-ro, Daegwallyeong-myeon, Pyeongchang-gun, Gangwon-do

Admission fee
Free
Opening time
All year-round