2023-24 Snow Bus schedule
"Easiest way to get you to MONAPARK YONGPYONG & Alpensia Resort
It's not easy to book transportation that brings you from Seoul straight to the
Ski Resorts in Pyeongchang.
Snow Bus operates daily for the entire winter!

The Snow Bus is operated by an affiliate company of Yongpyong Resort and stops at
designated locations in downtown Seoul for easy transportation!
Snow Bus Roundtrip Reservation click: here
Pyongchang One-way Resveration click: here
For more information you can click here!
⬇️ Getting to the resort from the designated pickup locations in Seoul. ⬇️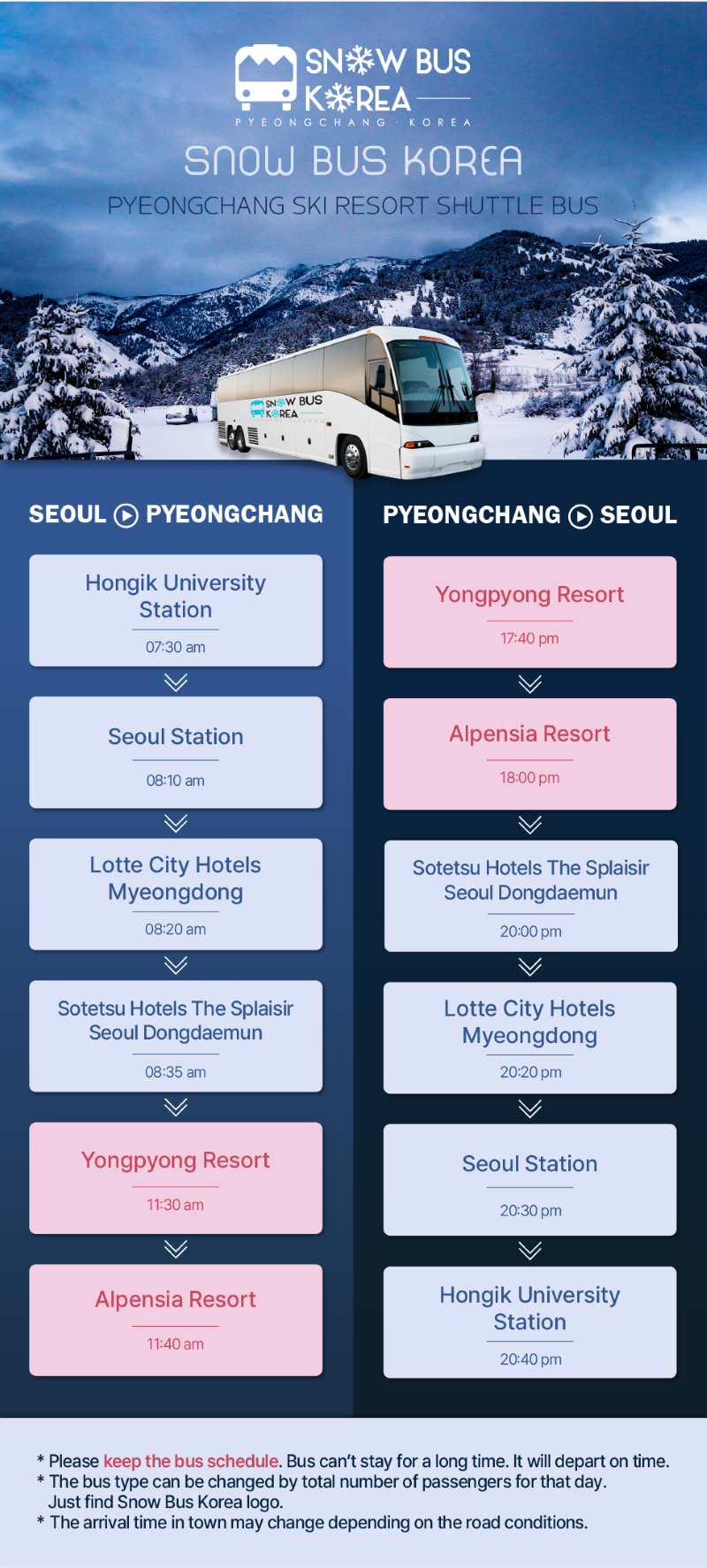 To make a reservation with the Snow Bus click here
This schedule is from 1st of Dec. to the end Feb. every winter season.