Pyeongchang Trout Festival
Pyeongchang Trout Festival is a festival held every winter with the theme of Winter Story with Snow, Ice, and
Trout by incorporating the lives of our ancestors into the festival.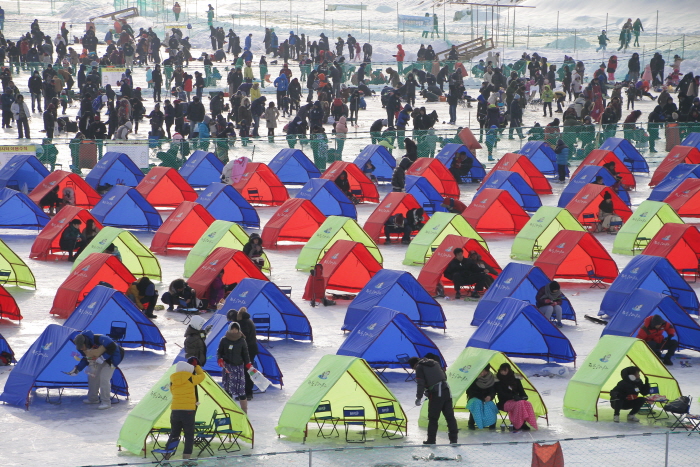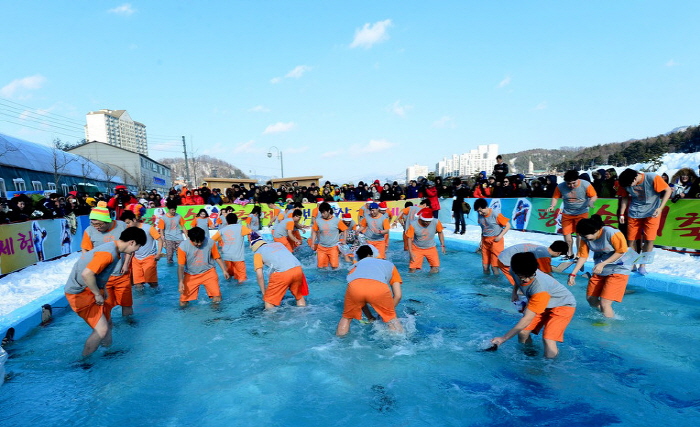 The festival is located 700m above sea level, at the first and largest trout farm in Korea.
There are many fun activities such as ice and bait fishing for trout, see-through ice, where you can see the fish
playing in Odaecheon Stream. There's other various games that integrate ice and snow, and folk programs.
You can also grill and prepare trout caught during fishing.
Program
Fishing: Trout ice fishing and by-hand trout catching.
For children there's an indoor fishing facility which makes it easy for anyone to catch.
In the food village, you can eat the trout caught by yourself as either sashimi and/or grilled.
Other activities: Snow sledding, traditional sledding, disco pang pang, snow rafting, ice bicycles, bumper cars, ice
carts, ATV, and bobsleigh.
Prices
TBD

I hope you can feel the thrill of trout fishing and enjoy the true joy of winter festivals along with various winter
experience events while the fish playing under transparent ice of the Odaecheon Stream.
Period
December–February 2023-24 (to be updated to the exact date)

Address
3562, Gyeonggang-ro, Pyeongchang-gun, Gangwon-do

Location
Odaecheon area

Program Event
Tent fishing, ice trout fishing, bare-handed fishing, food

Admission
Check the official website for more information.

Official website here

NOTE: Information can be changed