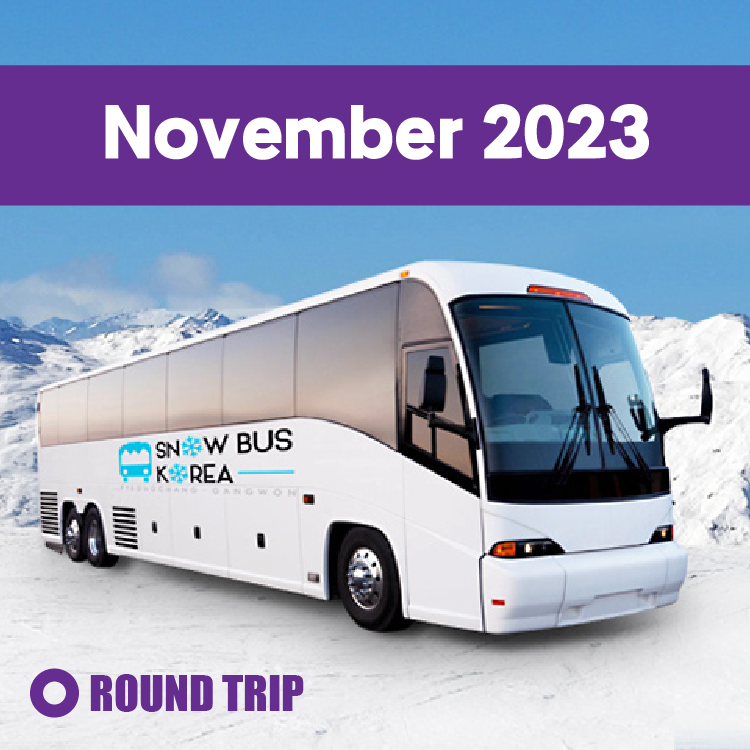 [NOVEMBER] ROUND TRIP SNOW BUS [SEOUL ↔ PYEONGCHANG]
BOOKING FOR NOVEMBER
ROUND TRIP SNOW BUS [SEOUL ↔ PYEONGCHANG]
🌟 Booking made 1 day before your use date is not available.
If such an order is made, the order will be automatically cancelled and riding the bus will not be possible.
EXAMPLE ) If your using date is 01/20 , the Last Minute Order should made before 01/18 6pm. Orders must be made at least 24 hr before the Using Date.
*Child : Under 12 years old.
Please select departure date on the payment page.